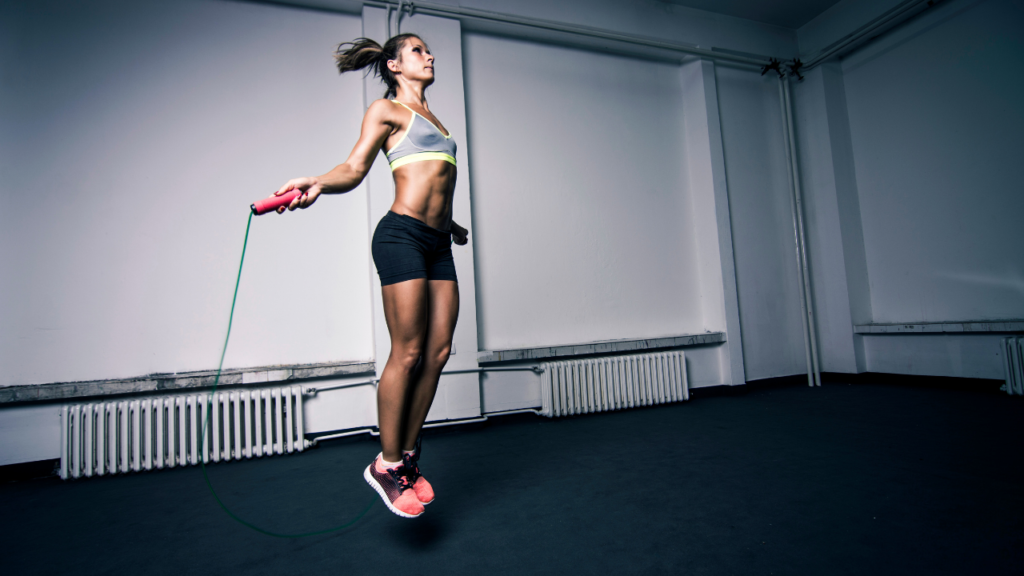 What's up team! Here's a fantastic workout our athlete's have programmed this week as well as some tips and tricks to help you improve your double unders. This workout will help you train your dubs under fatigue and pressure, but with small enough sets you can move at a pace that works for you!
Warm Up
3 ROUNDS:
20 Bounding Jumps- increase in height each round
5 Ankle Rotations each side each direction
:30 Weighted Plank (on hands)
10 Air Squats 20 Single Unders x 2 Rounds, 20 Double Unders last round
10 MINUTE AMRAP
5 Double Unders 5 Air Squats
6 Double Unders, 6 Air Squats
7/7, 8/8,9/9….. until time is up
*If you trip at any time start back at 5 double unders
Still working on connecting yours?
Did you know that a proper, skill focused workout is PARAMOUNT to make sure you're setting yourself up for double under success? Head HERE to see ALL the things that need to be warm up crush your jumping!
Ladies, do you sometimes pee your pants when you jump? While this is very common, it's not something that SHOULD be happening! Check out here how Coach Shawna works with her athletes to correct this!
Are you a part of our badass group of women athletes yet?
Did you know that not only is our program women focused, we help our athletes coordinate their training around their cycles, we have 5 levels of training to choose from (including one for athletes in menopause!) AND we accessory only programming? You can check out more HERE.