Want to check out a week of the program for FREE (no credit card required?) – check it out HERE
This program is designed to help you get your first toes to bar or develop the strength and technique to connect big sets!
$40 (one time charge)
DETAILS:
3 Days a Week for 6 Weeks
Get it done in under 30 minutes
Lifetime access to the program (start, stop, redo as needed)
For beginner athletes, but should be able to actively hang from a bar for 10 seconds
EQUIPMENT NEEDED: You will need dumbbells, exercise bands, and a pull-up bar (one you can hang/swing from!)
Movement demos are provided in the program in a VERY user friendly app called Sugarwod- you will never be lost or confused as to what to do!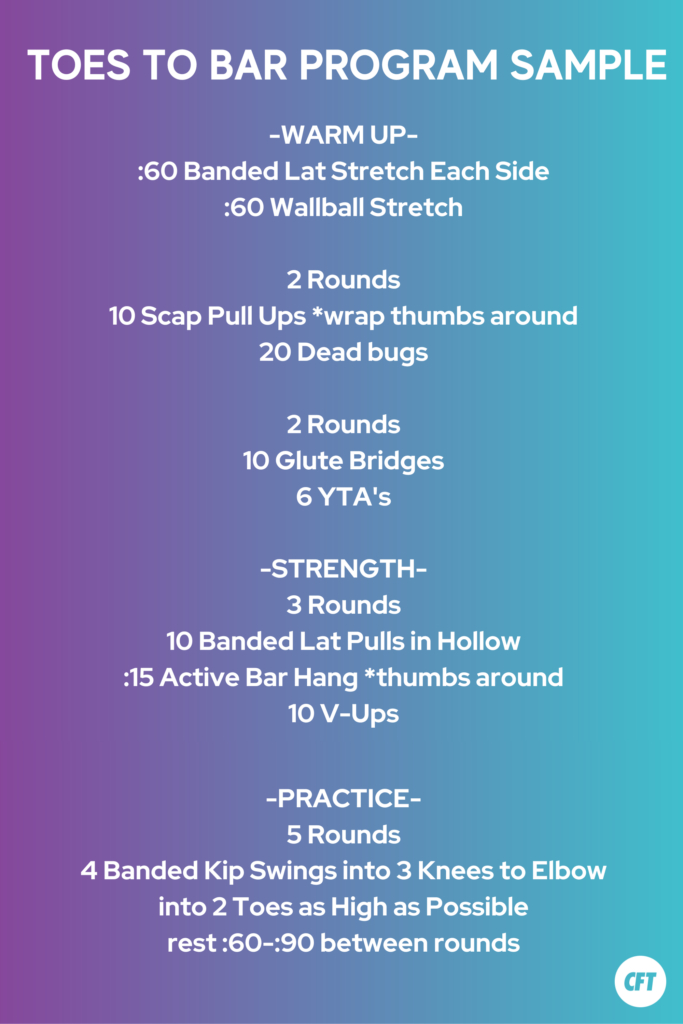 Receive coaching feedback and support in our private Circle Community as well as interact with other women on the same journey!