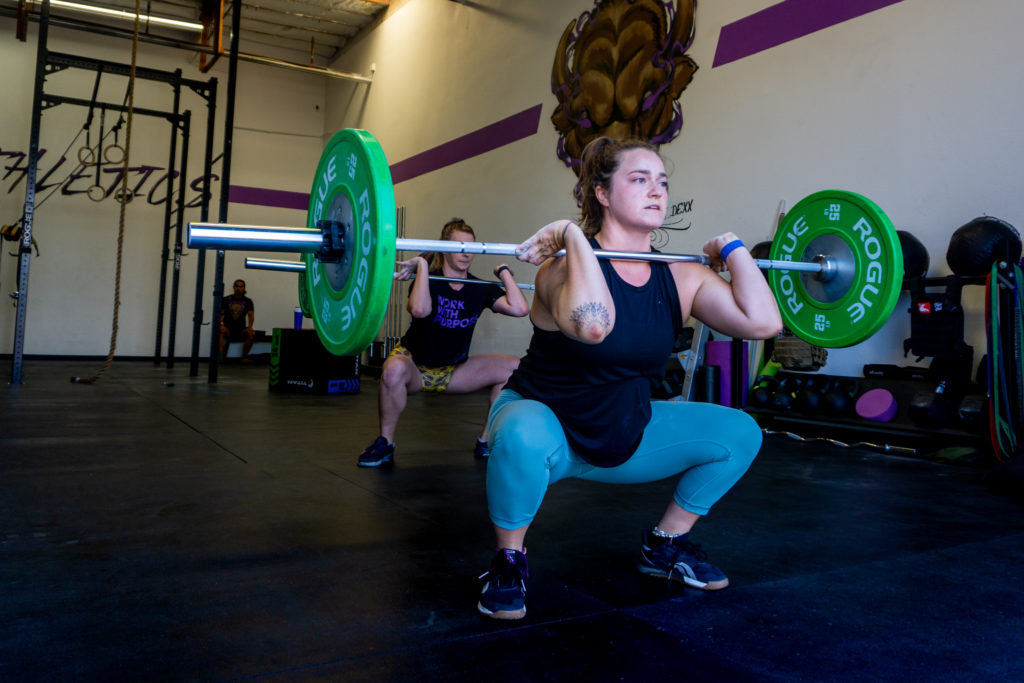 Are you passionate about CrossFit and looking to improve?
WELCOME TO CFT: PROGRAMMING DESIGNED SPECIFICALLY FOR WOMEN
Not only do we offer levels of training for just about every athlete, we have an AMAZING women's only Facebook group with coach support, plus nutrition guidance AND daily notes on how to navigate your hormones around your training.
TRY THE PROGRAM FREE FOR 7 DAYS!
Click the link below and get signed up through Sugarwod. Check out what we offer, see what you think about the program, then cancel if you don't like it!
6 levels of Comprehensive Programming and an Accessory Only Level to Choose From
MINIMAL EQUIPMENT LEVEL
Training time frame – 45 to 60 minutes
For those athletes training from home, traveling, or in quarantine
LEVEL ONE:
Training time frame- 60 to 90 minutes
For all levels of athlete (scaling/modifications provided)
LEVEL TWO
Training time frame- 90 minutes+
More focus on learning complex movements such as i
Introduction to muscle up transitions
Get upside down for handstand push-ups and handstand walking
For all levels of athlete
LEVEL THREE
Training time frame- 2 Hours+ per day
For athletes looking to compete or spend even more time honing their training
Scaling options are provided for beginner to intermediate athletes
LEVEL 4- COMPETITOR
Training time frame- 2-4 Hours per day
For athletes that want to get to the highest level of competition within our sport
Scaling options provided for intermediate athletes (i.e you're comfortable performing muscle up transitions but are still developing strength/skill to perform a muscle up unassisted).
For athletes in the later stages of perimenopause, menopause, and post
Programming takes into account how lower estrogen levels affect training, body composition, and recovery
A heavy focus on compound lifts (squats, deadlifts, presses, strict pull-ups) and conditioning designed to compliment our athletes changing physiology
Allows our female athletes to continue to crush the fitness they love while staying strong and healthy
Compliments Class WODS
4 to 5 days a week, 30-60 minutes per day
Pulling, core strength, grip strength, and gymnastics
For every level of athlete
Ready to Join a Tribe of Badass Women and Take Your Training to the Next Level? Try it FREE for 7 days and see what you think!
Questions? Shoot us an email – info@competitivefemaletraining.com