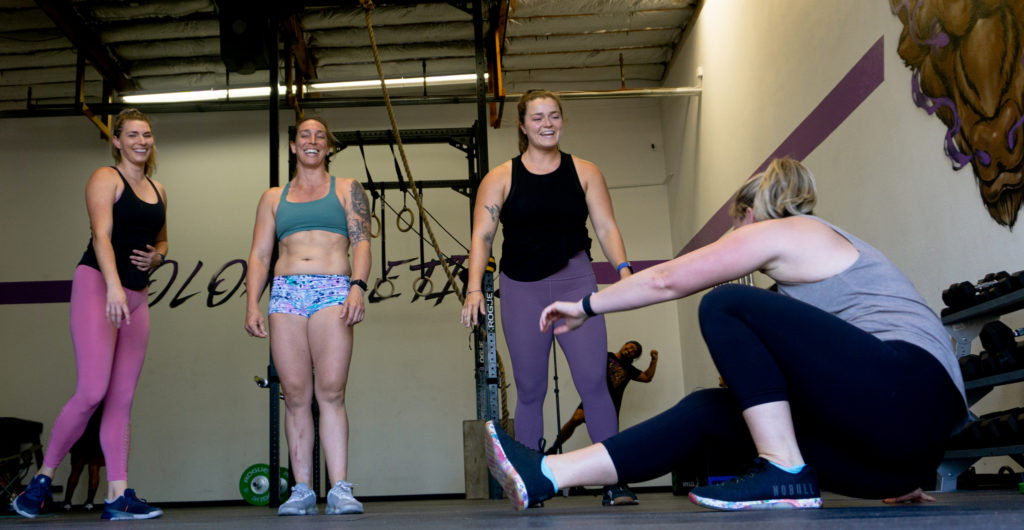 Who's ready for a fun filled weekend in sunny San Diego??!!
WHEN: January 7th to 9th, 2022
WHERE: RoloAthletics HQ, San Diego, CA – 8680 Miralani Dr 92126
WHAT: Fitness, Food, Fun
WHO: CFT Athletes and Coaches
 
SCHEDULE OF EVENTS
January 7th (Friday evening) 
6pm- Meet and greet/dinner atCutwater Spirits 

January 8th (Saturday) 
830am – Breakfast/meet up (tbd based on how many athletes and where everyone is staying)

10am- Workout
11am -Weight Lifting with Rodrick
12pm -Lunch
130pm- Nutrition with Shawna
230pm- Mobility
3pm- Jump Rope Seminar 
4pm Running Mechanics 
430pm Workout

Hotels to shower etc- Back to gym for wine night/food 

January 9th (Sunday)
10am- Breakfast together
12pm- Hike/walk through Penasquitos Canyon 
 

COST TO ATTEND IS $300

What's included?FitaidsLunch on Saturday CreolyteExclusive Retreat T-ShirtSnacksRx Jump RopeGoing to attend? Head HERE and fill out the registration form, and follow the button below to pay!

The gym is located in Miramar, San Diego. The best places to stay will be in La Jolla, Del Mar, Rancho Penasquitos, and Pacific Beach.

While it is MOSTLY beautiful weather year round, we tend to have cooler mornings and evenings in the "winter" (40-60 degrees), with the average temperature during the day settling around 65-75 degrees.

We do encourage you to bring some warmer clothes as well as t-shirts and possibly at least one tank top or sleeveless shirt incase we have Santa Ana conditions.

We encourage attendees to coordinate with other CFT athletes (or reach out for help from us) to share Air BnBs/VRBOS, as this will be an affordable way to spend your vacation (and be able to have a kitchen!).

Questions? Email us – info@competitivefemaletraining.com