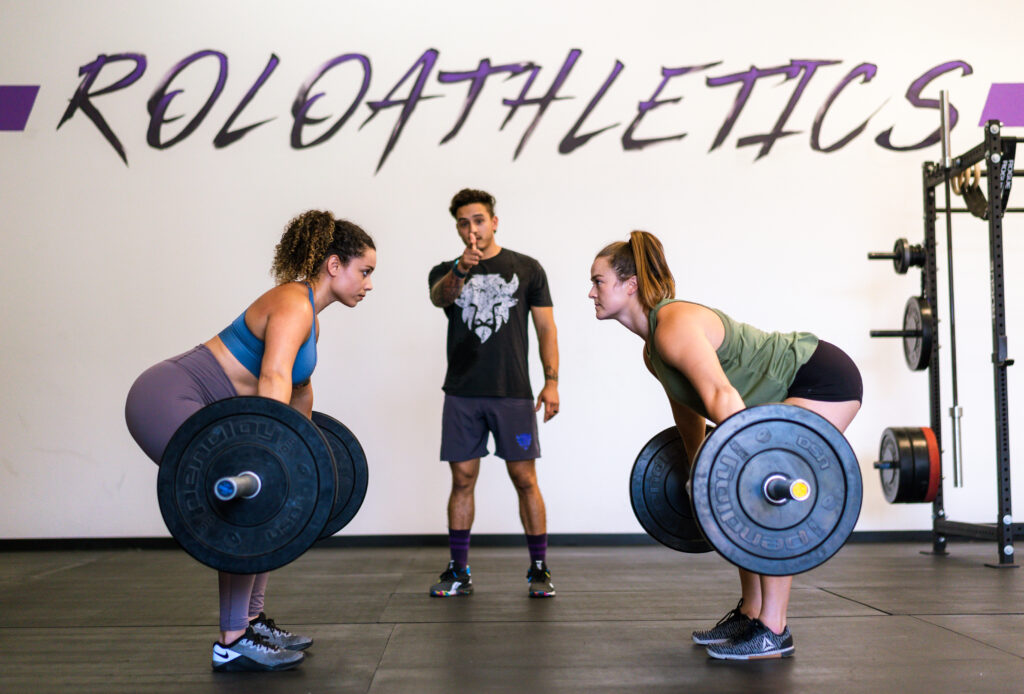 GENERAL WARM UP
Banded Frog Stretch – 2 Minutes
Banded Ankle Stretch – 1 Minute each side
Wallball Stretch – 2 Minutes
1 Round
25ft Lateral Walk each direction
20 Deadbugs *slow and controlled!
20 Glute Bridge Marches
2 Rounds
10 Air Squats
5 Box Jumps *jump on something even if its just a couple of stacked plates!
6 Standing Rotational Med Ball Throws each side
SNATCH COMPLEX
EMOM x 14
1 Snatch Pull + Hang Muscle Snatch + Snatch
*If you performed this last week start at 65% of max from last week and build
*if this is your first week, start moderately heavy and build
CONDITIONING WARM UP
200m Jog
200m Run
5 Shuttle Sprints (there and back 25ft = 1)
METCON
4 Rounds:
20 Shuttle Runs (25ft out + 25ft in)
rest 2 min between
DOWN REGULATE
MUST BE PERFORMED DIRECTLY AFTER TRAINING:
Lay down on your back with your feet up. If you can cover your eyes with a towel/be in a dark room. Turn all music off or turn on weightless by macorni union. For 5 min perform 4 second inhale 4 second hold 8 second exhale.
Like what you see and want to join us? Try it free for 14 days!