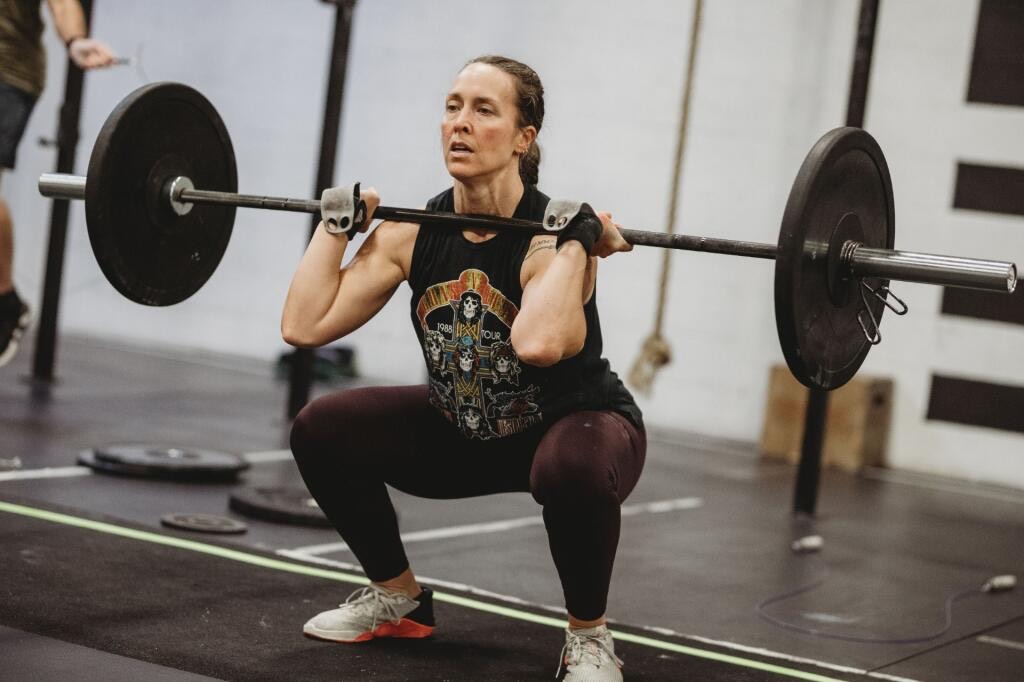 WARM UP
2 Rounds
:30 Table Top Stretch
20 Dead bugs
10 Seated Single Arm DB Rotations e/s
*deadbugs are core activation but also help loosen up the shoulders!
2 Rounds
8 Half Kneeling Med Ball toss each side
5 Single Arm Scap Push Ups in Quadruped
DUMBBELL BENCH PRESS
6 x 6 DB bench press as heavy as possible
*warm up by performing 2-3 sets of lighter weights
Rest 1 min between sets
*Same weight across all 5 sets
WARM UP FOR METCON
3 Rounds
200m Run – increase pace each round, END AT A SPRINT!
5 Hang Power Cleans- add weight each round to end at working weight
METCON
For Time:
400 Meter Run
10 Hang Power Cleans @125
*It's only one round- go FAST and hold on!
Scales
Level 1- 105#
Level 2- 95#
Level 3- 75#
COOL DOWN
Lacrosse ball lats- 1 Min e/s
Pigeon Stretch – 1 Min each side
Movement demos available on our YouTube Channel!
Like what you see and want to join us? Try it free for 14 days!