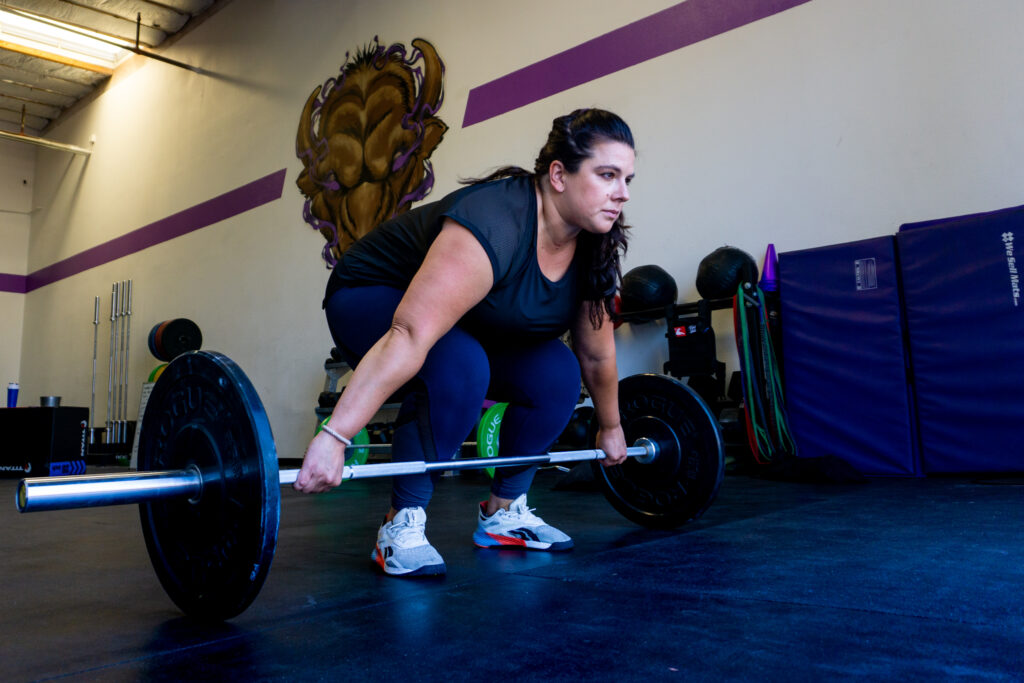 WARM UP
Spend 3-5 Minutes foam rolling/lacrosse balling anything that needs love (or if you have more time, do a 10 Min prewod @Gowod routine)
3 Rounds
10 Walking Lunges (you can go deeper each round as you warm up)
10 Calf Raises each side
3 Rounds
10 Reverse Snow Angels
10 Banded Pull Aparts
:60 Banded Ankle Stretch each side
2 Rounds
5 Jump Squats (try to get high!)
20 Dead bugs
8 Barbell Landmine Rotations (total – 4 each side) *you can just stick the barbell in the corner
PLYOMETRICS
10 Rounds
10 Penguin Jumps or Double Unders
rest :30
*if you're good at double unders, try practicing either triple unders or double under crossovers
CLEAN COMPLEX
EMOM x 12
1 Clean pull + Hang power clean + Below the knee clean + Thruster + Jerk
*If you performed this last week start at 65% of max from last week and build
*if this is your first week, start moderately heavy and build
SNATCH COMPLEX
EMOM x 12
1 Snatch Pull + Hang Muscle Snatch + Snatch
*If you performed this last week start at 65% of max from last week and build
*if this is your first week, start moderately heavy and build
PAUSE BACK SQUAT
Pause Back Squat:
4×8 at an RPE (see scale under workout prep notes) of 5-6
2 second pause at the bottom (one Mississippi two Mississippi)
*same weight across
*rest 2 minutes between sets
Perform at least one set to get to working weight
ACCESSORY
2 rounds:
18 Weighted Hip Extensions
40 Meter sandbag hug carry
*If you did this last week, go heavier
DOWN REGULATION
*MUST BE PERFORMED DIRECTLY AFTER TRAINING:
Lay down on your back with your feet up. If you can cover your eyes with a towel/be in a dark room. Turn all music off or turn on weightless by macorni union. For 5 min perform 4 second inhale, 4 second hold, 8 second exhale.
COOL DOWN
Mobilize Traps (smash with a barbell) – 1 Min each side
Smash Forearms – 1 Min each side
Couch Stretch – 2 Min each side
Movement demos available on our Youtube Channel. Like what you see? Sign up and try us– 2 weeks for FREE!