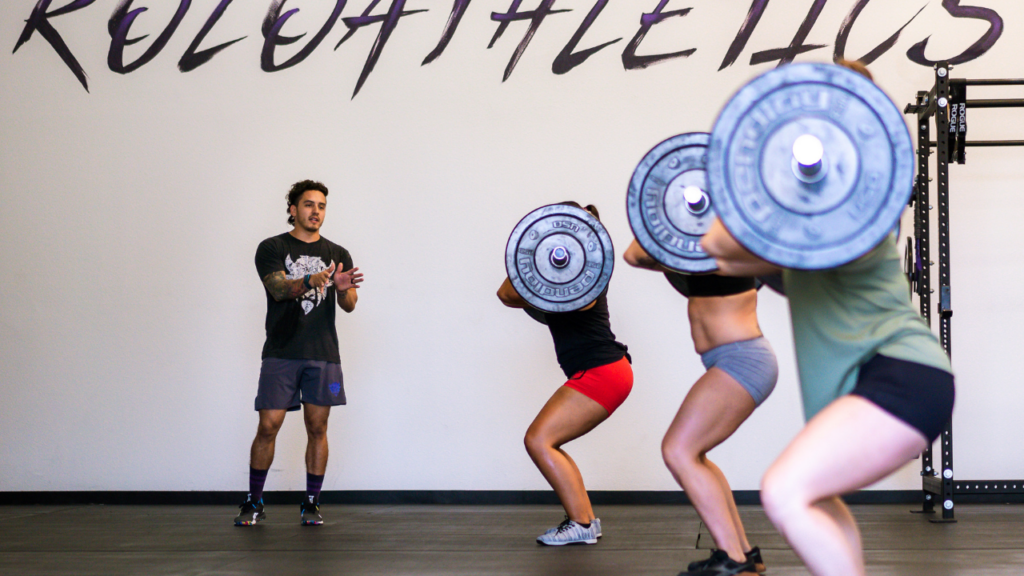 GENERAL WARM UP
Lacrosse ball pecs, triceps, lats 1 minute each movement each side
then…
2 Rounds
25ft Banded Lateral Walk each direction
20 Deadbugs
2 Rounds
6 KB Taters
6 Scap Pull Ups
6 Scap Push Ups
2 Rounds
5 Broad Jumps
6 Split Leg Slam Balls each side
RING DIPS
3 x 10 Ring dips
Rest 1 min between sets ONLY.
RING PULL UPS
3 x 5 Ring pull ups
Rest 1 min between sets ONLY.
WARM UP FOR METCON
3 Rounds
5 Front Squats (first round barbell only)
5 Toes to bar (or movement you are scaling to)
METCON
For Time:
21-15-9
Front Squats @95#
Toes to Bar
Scales
Level 1- Barbell 85#, Toes To Bar (okay as singles!)
Level 2- Barbell 75#, Toes as high as possible or hanging knee raises
Level 3- Barbell 65#, Hanging knee raises or v-ups
Hanging Knee Raise – https://youtu.be/JsaXFQn1aEM
V-Up – https://youtu.be/MJ7Zaqoia-c
DOWN REGULATE
MUST BE PERFORMED DIRECTLY AFTER TRAINING:
Lay down on your back with your feet up. If you can cover your eyes with a towel/be in a dark room. Turn all music off or turn on weightless by macorni union. For 5 min perform 4 second inhale 4 second hold 8 second exhale.
Like what you see and want to join us? Try it free for 14 days!