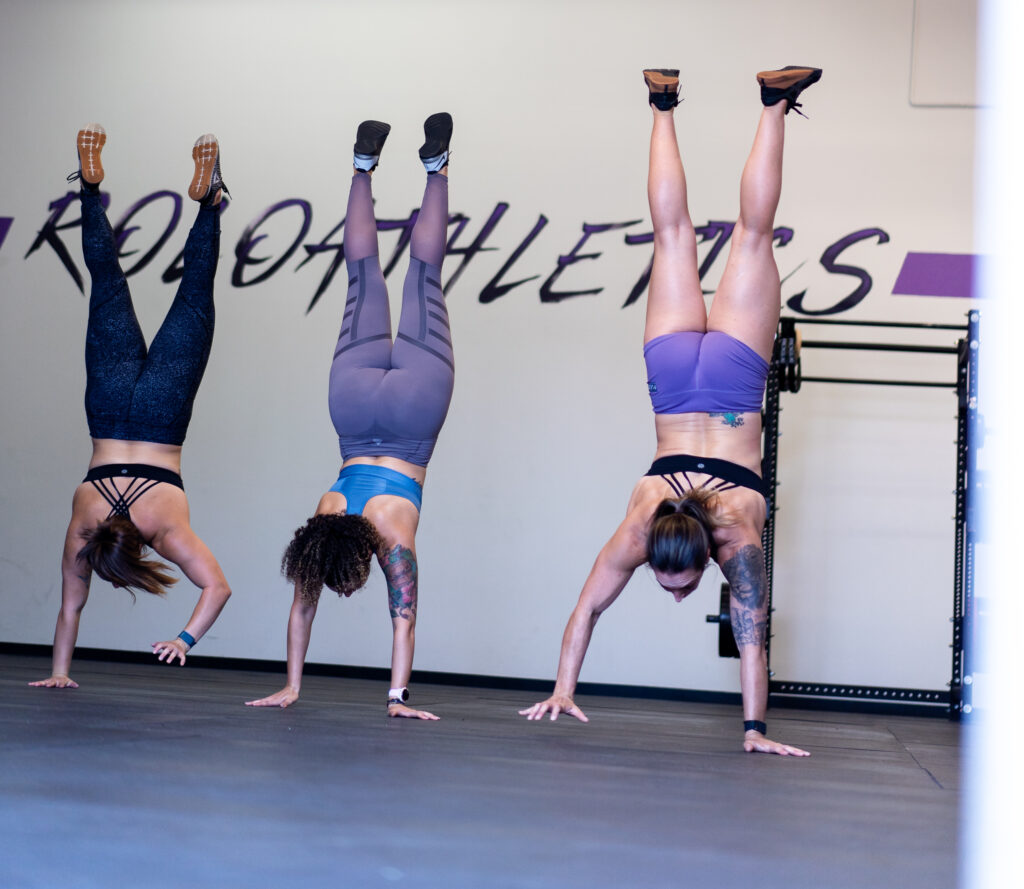 FLUSH
30 Min Bike
Every 3 Min:
15ft HSW
:20 Hollow Rocks
:20 Arch Rocks
*warm up your handstand walks by stretching and smashing forearms and loosening up thoracic (your upper back). Not handstand walking yet? Substitute 2 Wallwalks or a 15ft Bear Crawl.
Movement demos on our Youtube Channel!
Not one of our athletes yet? Try us free for 14 days and see what you think!