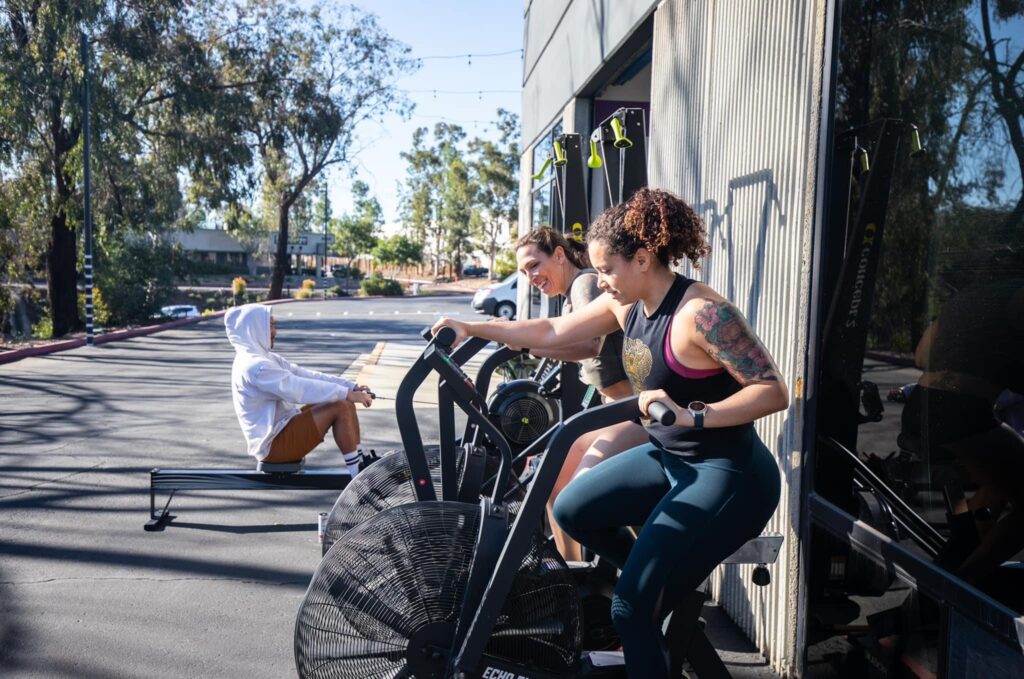 WARM UP
1 Min each side – Lacrosse Ball Pecs, Triceps, Lats
1 MIn Foam Roll Quads each side
3 Rounds
10 Glute Bridges
:30 Table Top Stretch
20 Deadbugs
10 Seated Single Arm DB Rotations e/s
20 Banded Press, 20 Air Squats
then…
3 Rounds
2 Clapping Push Ups
5 Cal Row *increase pace each minute
2 DB Push Press
GYMNASTICS
EMOM x 10
1 – 10 HSPU
2 – 10 Box Jumps
CONDITIONING
3 Rounds:
20 Cal Bike @65+rpm
Rest 2 min between each round
*If 65 RPM isn't realistic for 20 calories.. scale to a Rate of Perceived Exertion of 8 (see scale under workout prep notes)
DOWN REGULATION
*MUST BE PERFORMED DIRECTLY AFTER TRAINING:
Lay down on your back with your feet up. If you can cover your eyes with a towel/be in a dark room. Turn all music off or turn on weightless by macorni union. For 5 min perform 4 second inhale, 4 second hold, 8 second exhale.
Movement demos available on our Youtube Channel. Like what you see? Sign up and try us– 2 weeks for FREE!