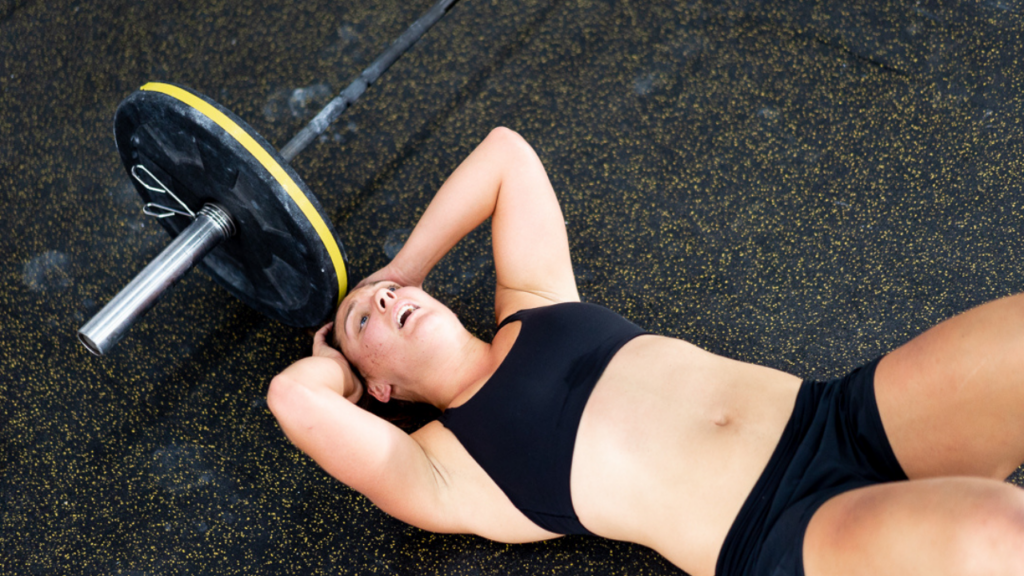 WARM UP
3 Rounds
25ft Banded Lateral Walk each direction
20 Deadbugs
3 Rounds
6 KB Taters
6 Scap Pull Ups
6 Scap Push Ups
GYMNASTICS
4 Rounds:
8 Strict Pull Ups
12 Push Ups
8 Weighted Sit Ups
8 Weighted Hip Extensions
Rest 1 min between rounds
SNATCHES
Perform Snatch Warm Up (above) then:
Every 3 Min x 4 Rounds
10 Squat Snatches
Start at 65# and add weight each round.
Get the 10 done as quickly as possible.
Log time for each round, add weight in comments
POSTERIOR CHAIN
EMOM x 10
1 – :30 Suitcase Carry
2 – :30 Weighted Sorenson hold
METCON
3 Rounds:
20 Burpees Over Bar
Rest 1:1
Sell your soul (this means go really really really fast)
DOWN REGULATION
*MUST BE PERFORMED DIRECTLY AFTER TRAINING:
Lay down on your back with your feet up. If you can cover your eyes with a towel/be in a dark room. Turn all music off or turn on weightless by macorni union. For 5 min perform 4 second inhale, 4 second hold, 8 second exhale.
Movement demos available on our Youtube Channel. Like what you see? Sign up and try us– 2 weeks for FREE!